UNIVERSITY CHRISTIAN STUDENT CENTER
The UCSC is a group of college students at Mississippi State University devoted to worship, service, evangelism, and fellowship centered around our Lord and Savior, Jesus Christ. Watch this video to get a quick glance of what it's like to be in the UCSC!
Some of our weekly events include prayer groups, Men of Integrity / Women of the Word, service projects, singings, intramural sports, and plenty of other shenanigans.
We also have bigger events throughout the semester, like Blitz week, retreats, family weekend, parties, rafting trips, banquet, and mission trips.
There's something for everyone!
Have questions about our events? click the button below to get more details!
We're good guys broadcasting (WGGB)
Want a further look into the UCSC? Click the button below to go to our YouTube page. We have a video series titled WGGB, meaning "We're Good Guys Broadcasting." In them, we have UCSC students update us on what's going on, have some fun segments, and end with a bit of Good News. It provides a good look of what happens day-to-day and all the many personalities of the UCSC.
The interns of the UCSC organize weekly events and the major events of the semester, like retreats, seminars, etc., as well as help students grow into maturity with Christ. We are available most hours of the day to help with counseling or whatever other needs may arise.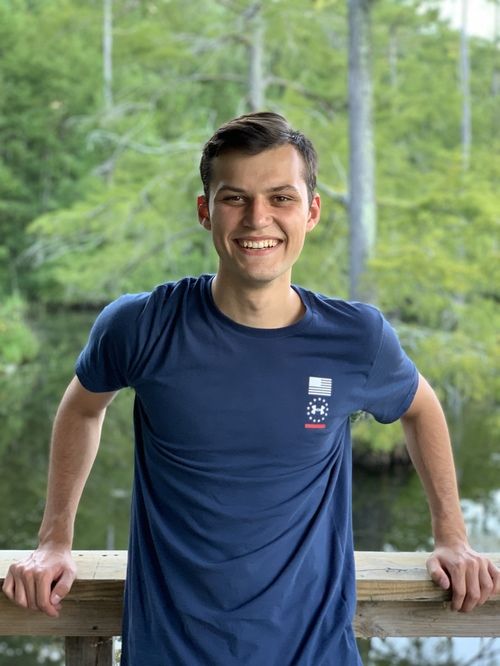 We'd love to hear from you. Fill out the form below to get started.
The UCSC entrance is located at the parking lot behind the Starkville Church of Christ building at 613 E Lee Blvd, Starkville, MS 39759, and is open from 7 a.m. to 3 a.m. daily. Visit us anytime, use the "contact us" form on this page, or message one of our interns for more information.
Follow us on social media.
Have more questions? click the button to the right to see our faq!